Twisted Fairground is a project first formed by Matt Knight (sculptor, painter, designer, actor) in 2006 and it has been exploring a dialog between art installation, automated puppetry and physical theatre.
They have presented, art installations, shows and different theatrical presentations with different actors, and they have created a large ongoing seres of work exploring a world within the 1900's fairground /freak-show. With three installations as the mobile stage, in the winter of 2010, with director /actor Fernando Villella, they created the first presentation of the show 'The Electric Fairground Organism'. In which they take an audience on a theatrical tour of their enclosed area . With a evolution of this show they are working internationally as a fixed team of 3 actors/crew.
In 2011 Christine Pokorny (actor/ dancer) became a resident member of the team. Theatrically the Twisted fairground are exploring object / physical theatre, story telling and puppetry.
The project also installs its sculpture installations for stages, exhibitions and events and has smaller exhibits and shows. It collaborates with other actors and projects internationally.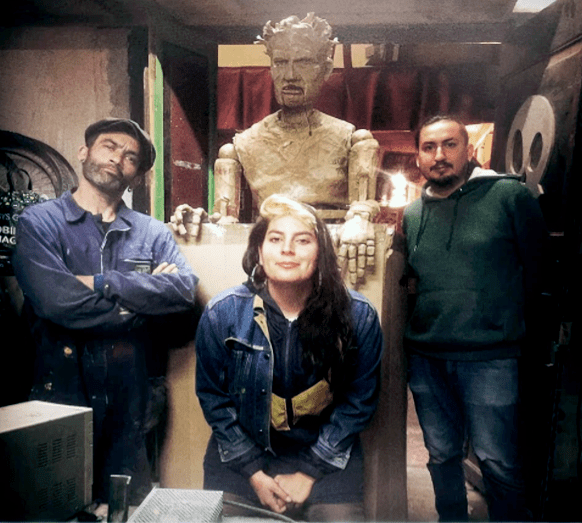 Meet the Team
Twisted Fairground
Matt Knight: art director, sculptor, performer, puppetry
María Azucena: performer
Sebastián Jara Bunster: electronic & robotics
Germán de Souza: Booking & Management