The Mysteries of Ecdysis
…an explosive, internationally touring show fusing large art installation, mechanical puppetry and physical theatre.
…Roll up, roll up for a cog and pulley wire ride through the recesses of reality… a carnival of strange and wondrous attractions…
The Twisted Fairground present an immersive theatrical journey that will at once, beguile and bewilder.
Taking place in a 12m x 12m space over 40 minutes, the show also features three smaller installations and other interconnected shows fusing the ludicrous kinetic world of 21st century mechanics and the shadows and trickery of the early 20th century side show.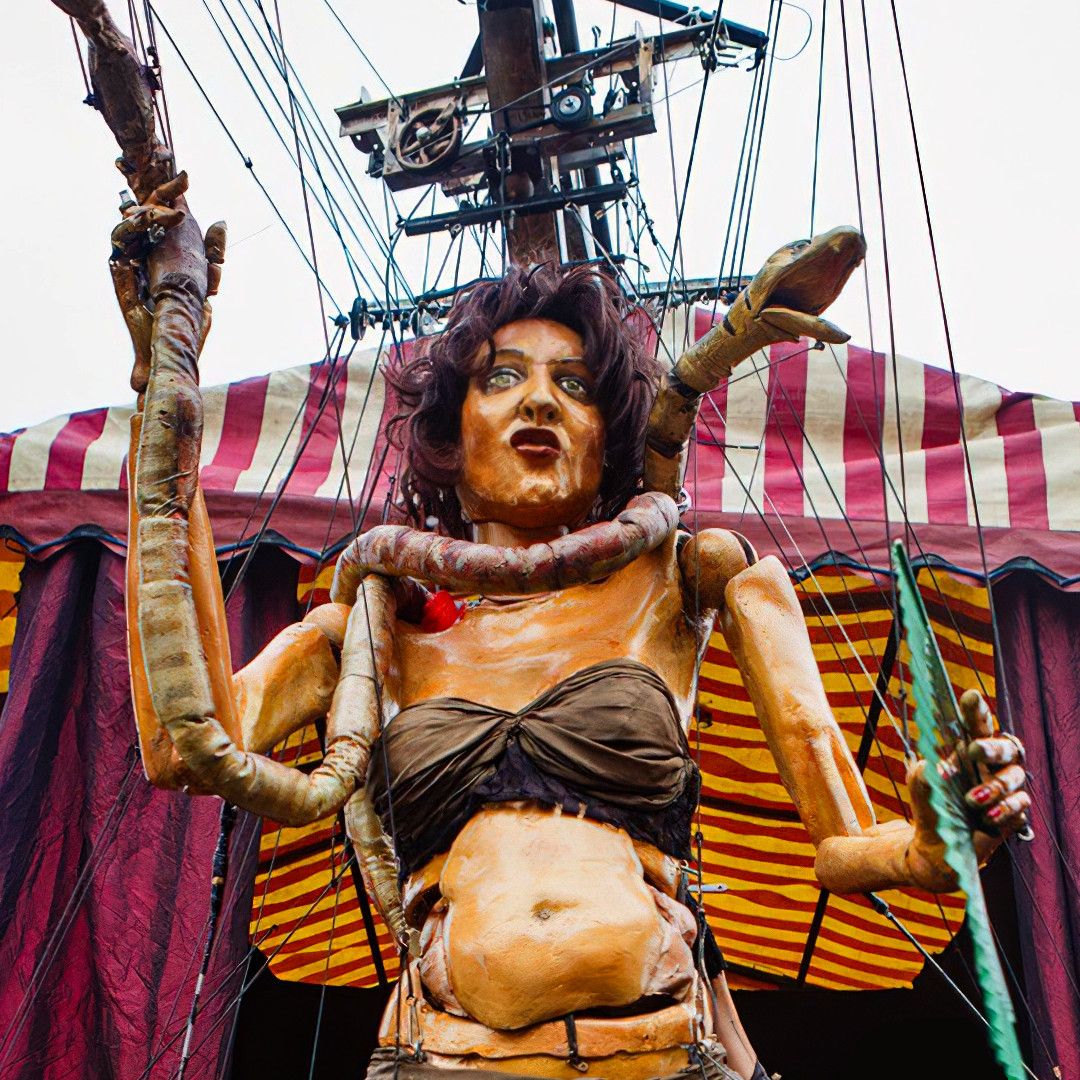 Serpentina
An outrageous and dynamic piece of enormous mechanical puppetry that through theatre, humor, surprise, sculptured image and engineering, explores the true metaphor of a human.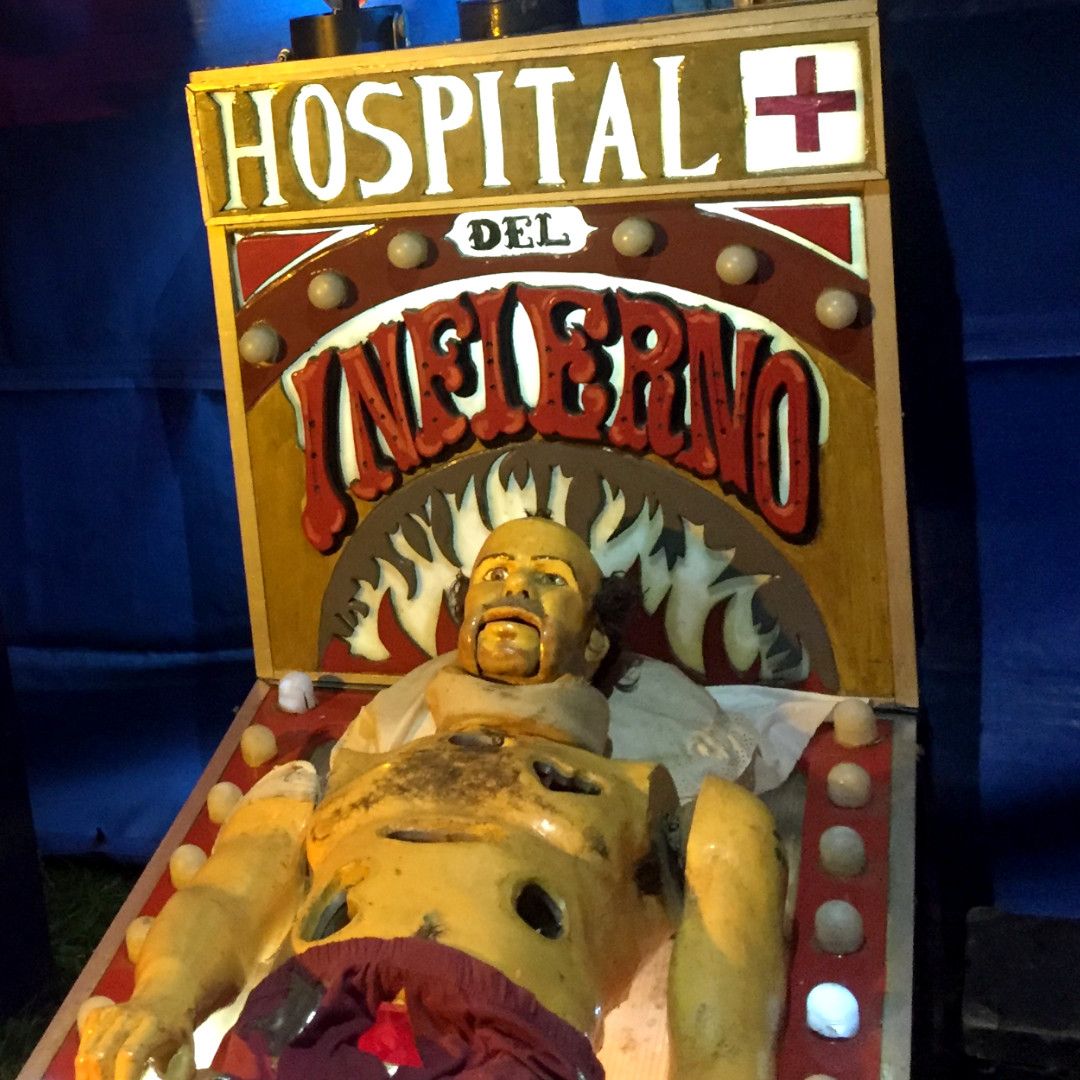 Hospital Del Infierno
…the audience get to witness a live operation from an infamous Doctor and come to meet "Archi" – a macabre moving, screaming Automaton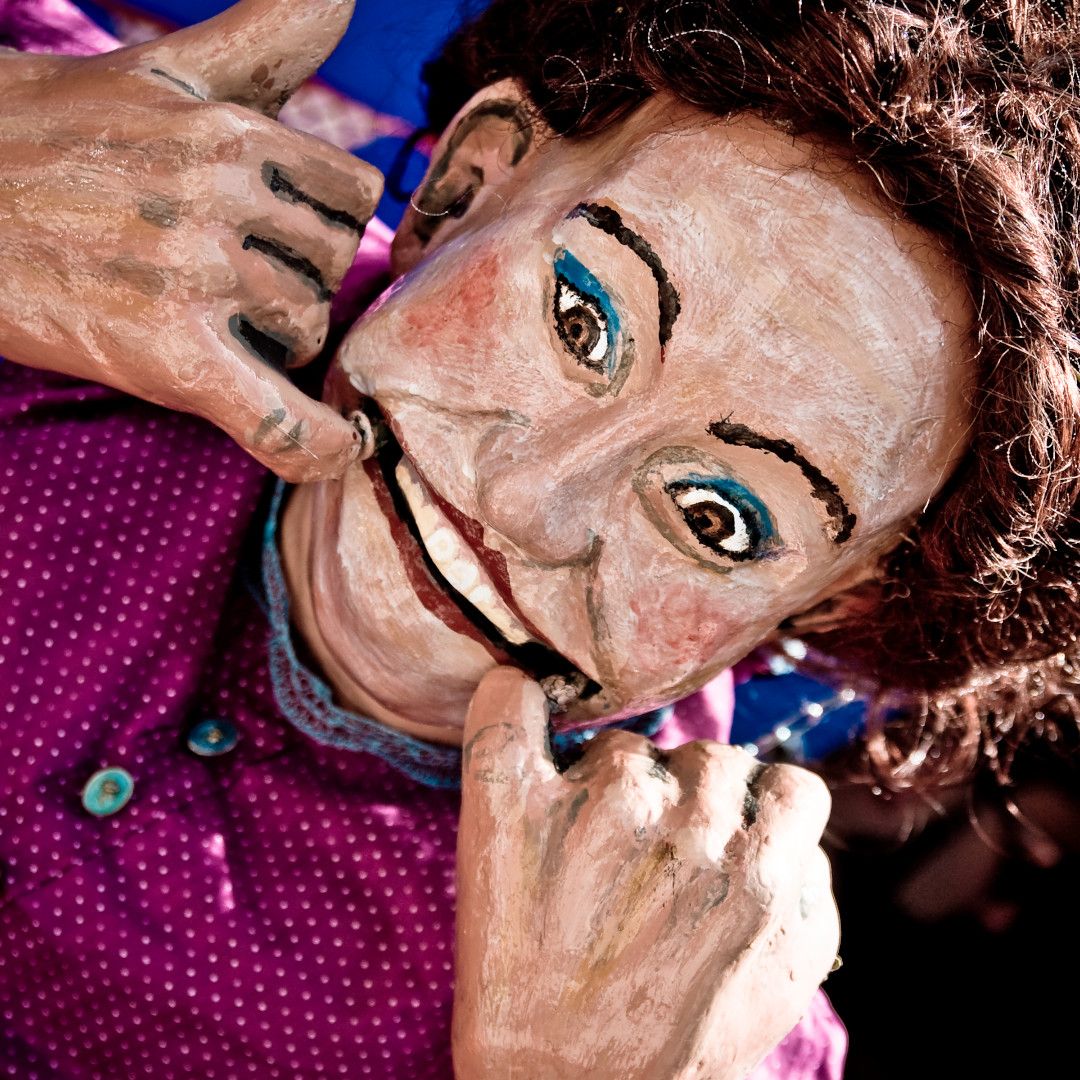 Kazimira and the Dangerous Twins
Magic, sorcery and the learned mystic's secret ritual meets the ridiculous, and 2 life sized automated puppets.